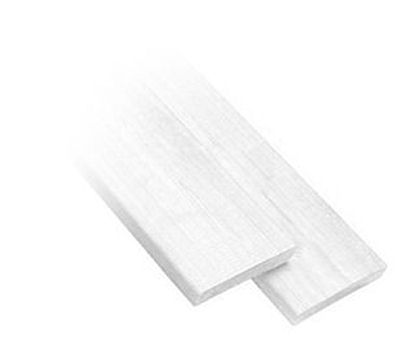 Most wood nestboxes are built from either Western Red Cedar or a variety of pine, both of which are usually available at home centers and lumber companies.

The best nestbox material is that which doesn't cost you anything. Suitable wood scraps can sometimes be found at construction sites, and lumber companies often have rejects, blemished wood or off-fall. Discarded pallets are a good source of wood. Always ask permission before picking up scraps, and be careful of nails and screws that may still be in the wood.





A nestbox with sides made from fiber siding.
A cement/fiber overlay gives this old roof new life
.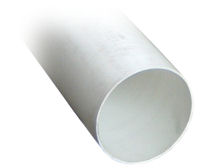 Fiber siding
LP Smartside is one brand. At 3/8" thick, this material is suitable for outer panels, such as the sides on front opening boxes (see photo at left). Makes a good protective roof overlay or heat shield.

Cement/fiber siding
Hardi-plank is one brand. Usually around 5/16" thick. Too heavy for general nestbox construction but makes a good roof overlay. Dust is hazardous - wear a mask and cut outside.


Lumber sizes
Be wary when selecting lumber; today's offerings are sometimes undersized, both in thickness and width, and it's perplexing to get home only to find your lumber isn't sized properly. Pick and choose, and carry a tape measure when shopping or scrounging for lumber.

Whether you find or buy your lumber, it should be at least 3/4" thick and be suitable for nestbox construction. Avoid particle board, OSB (oriented strand board, or "wafer board"), and MDF (medium density fiberboard). These composites are interior materials, unsuitable for nestbox construction. Treated wood should be avoided, not only because the chemicals they contain may pose a threat to nesting birds, but may be dangerous for you as well.

The following lists shows various materials and suitability for nestbox construction. Standard lumber varies in price and availability depending on your region.

Western Red Cedar
Still the predominant wood used in nestbox construction primarily because of its resistance to insects and decay. Red cedar roofs are prone to splitting in hot and/or dry climates. Usually sold in 8, 10 and 12-foot lengths, cedar can be expensive when building a single box. An unfinished red cedar box may last twenty years or more.

Cypress
Similar to red cedar in decay and insect resistance. Availability and price vary according to region. In the southeast, Cypress is usually less expensive than red cedar but prices rise in other parts of the country.

Redwood
An excellent nestbox wood, redwood's availability will vary according to region. Usually prohibitively expensive in the east. Old picnic tables and retired outdoor furniture made of redwood make excellent recycling opportunities for nestboxes.

Ponderosa Pine
Usually sold as "whiteboard pine." Available in a variety of lengths, making it a cost effective option whether building a single box or many. Unfinished, a nestbox made from Ponderosa pine will last about five to seven years. Pine can rival cedar's longevity when painted or coated with a water sealer.

Yellow Pine
Somewhat harder than Ponderosa, this pine species is slightly darker and has a more pronounced grain. More expensive than Ponderosa pine. An unfinished nestbox in yellow pine should last five to ten years.

Exterior plywood
Usually sold in full or half sheets, plywood is an inexpensive option when building multiple boxes. A nestbox made entirely of 5/8" or thicker exterior plywood can be extremely heavy. Makes an excellent roof as it's less prone to splitting and warping than solid lumber. Edges should be sealed with stain or a water sealer.

PVC
PVC pipe in 4" and 6" (inside diameters) make excellent nestboxes. Fencing material made of PVC is also used.

Hardwoods
Although softwoods are better suited for nestbox construction, hardwoods can be used. Nestboxes made of hardwoods should be painted, with the exception of White Oak, which is nearly impervious to moisture.